Raccoin – Crypto Tax Tool
Raccoin makes it easy to see the current state and the history of your crypto portfolio and to generate relevant reports for declaring capital gain income tax. It currently works in Euro using the FIFO method, but since it is open source anyone can extend it to suit their needs.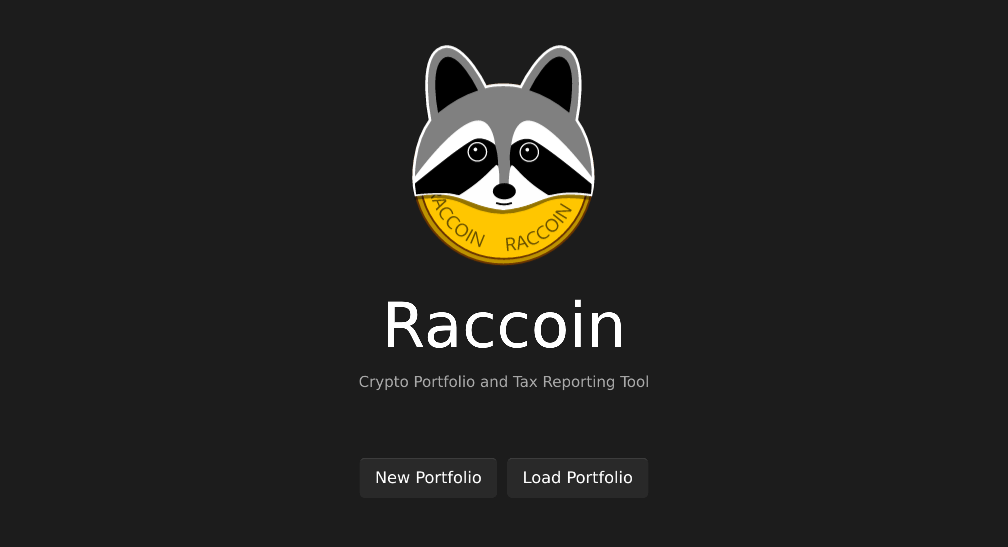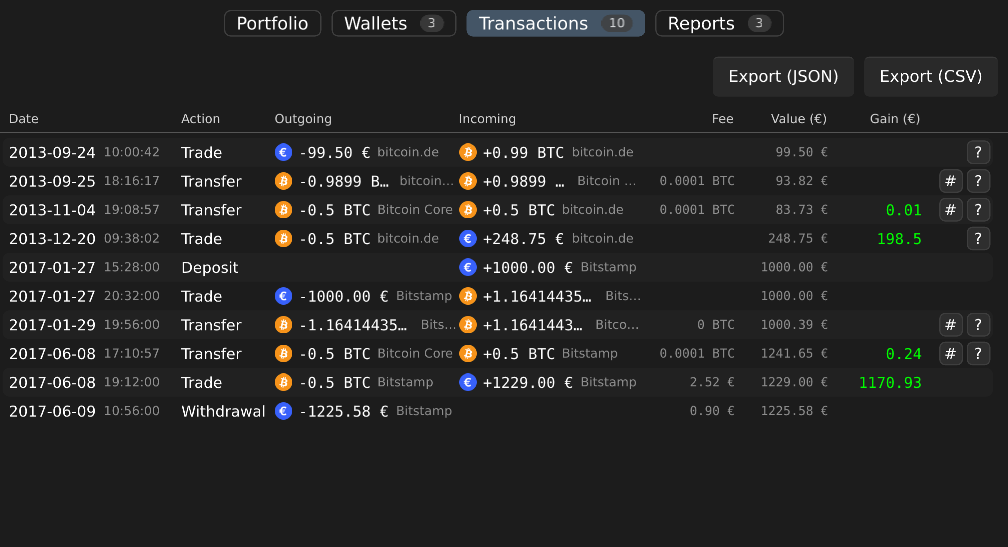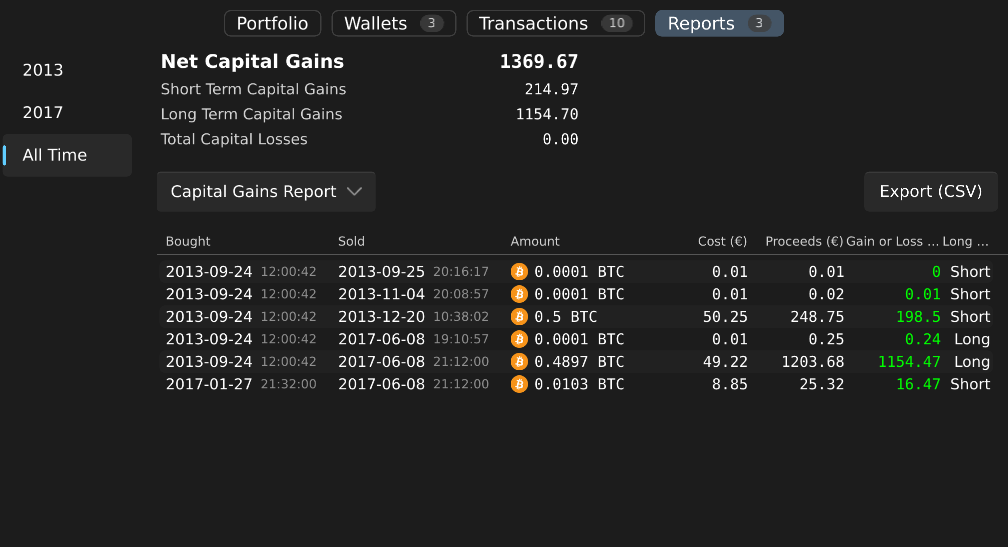 Download
Alternatively, download the latest development snapshot.
Blog
After two months of frantic development, I hereby present the initial version of a new tool for calculating the capital gains made on crypto trades. Driven by personal need, I had to take a detour from my usual projects…
subscribe via RSS